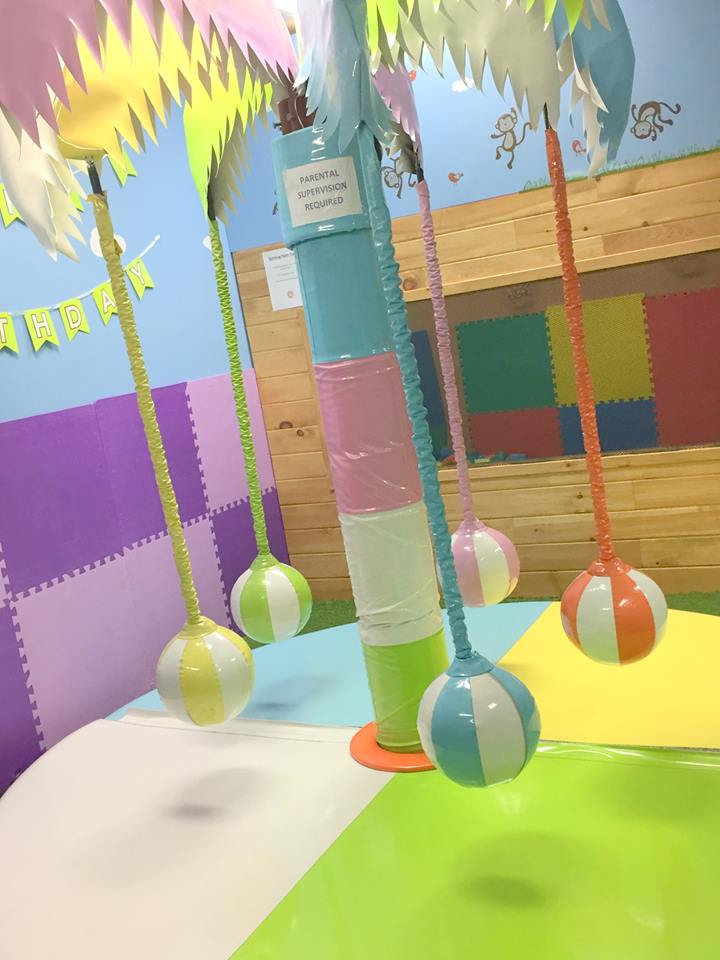 Our Spinning palm tree is a huge hit with kids of all ages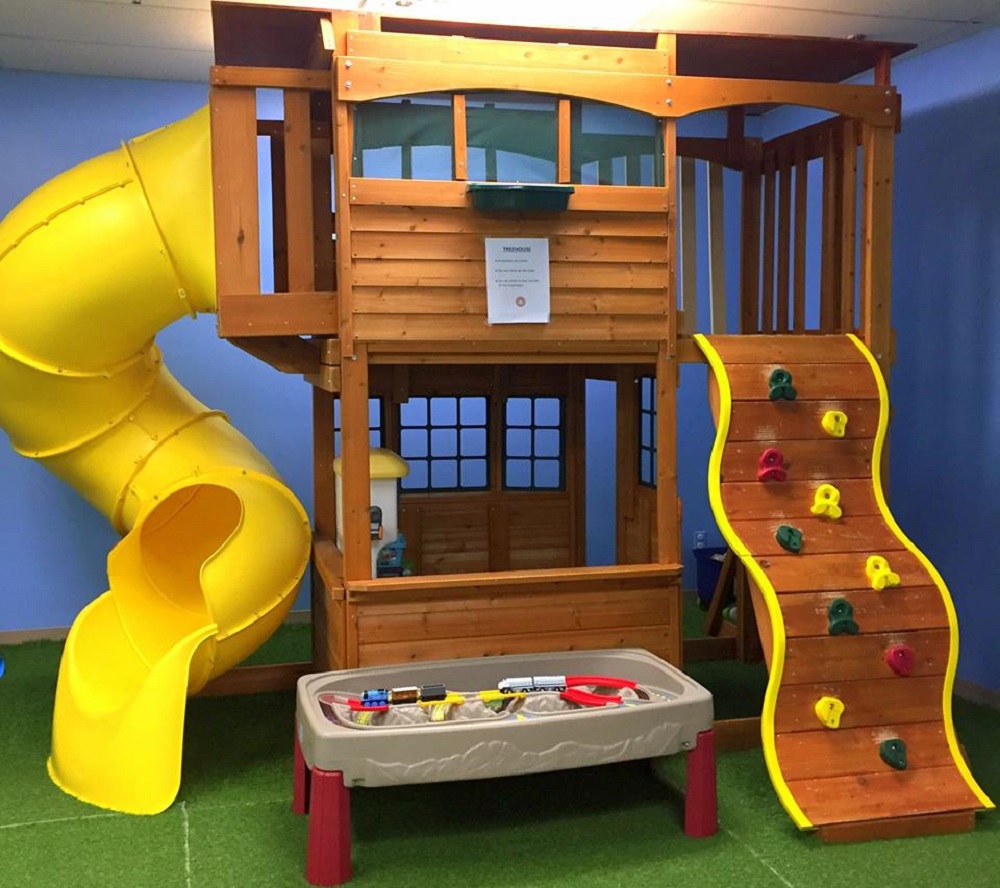 Our large tree house is suitable for older children. It has a kitchen inside and train table outside. The slide is quite fast, kids love it!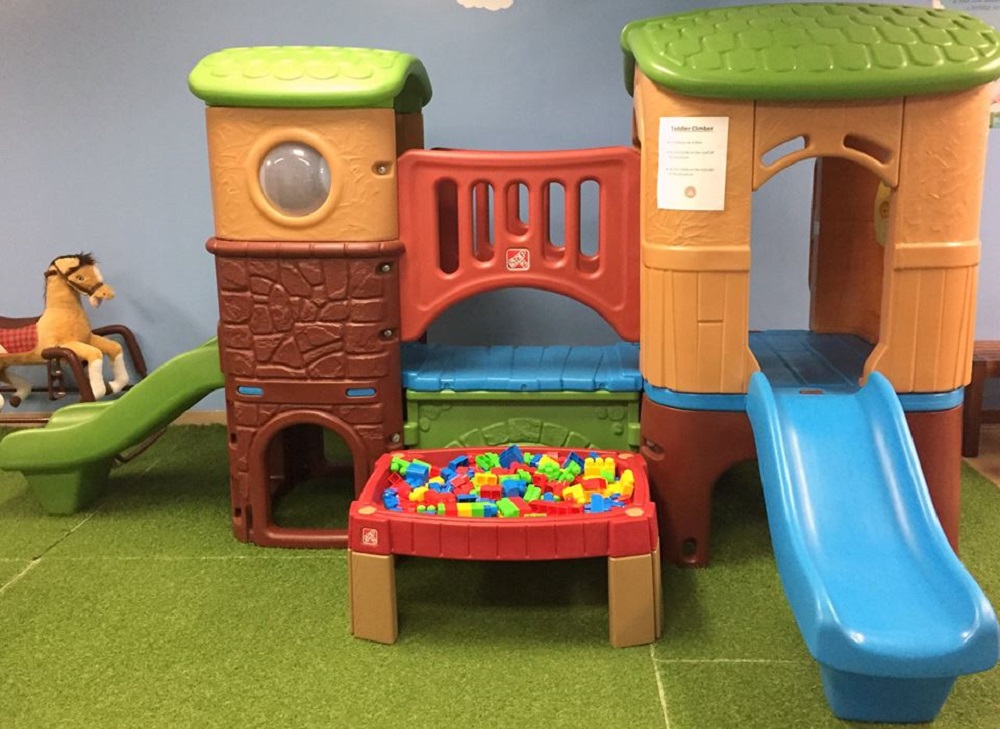 Our tree fort is suitable for younger children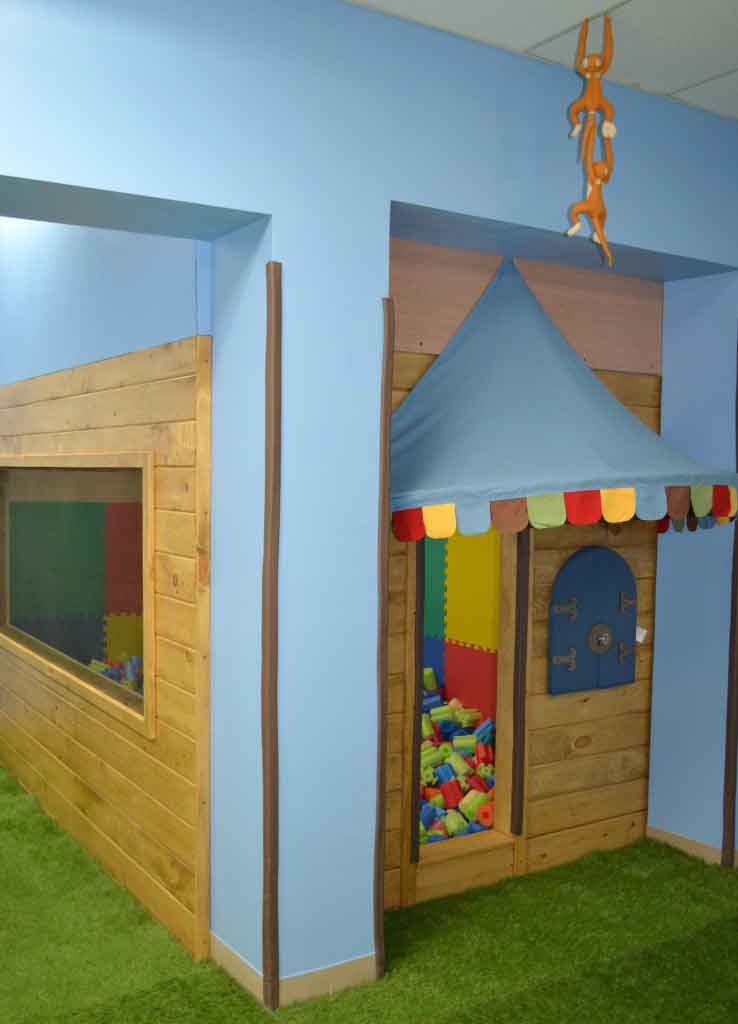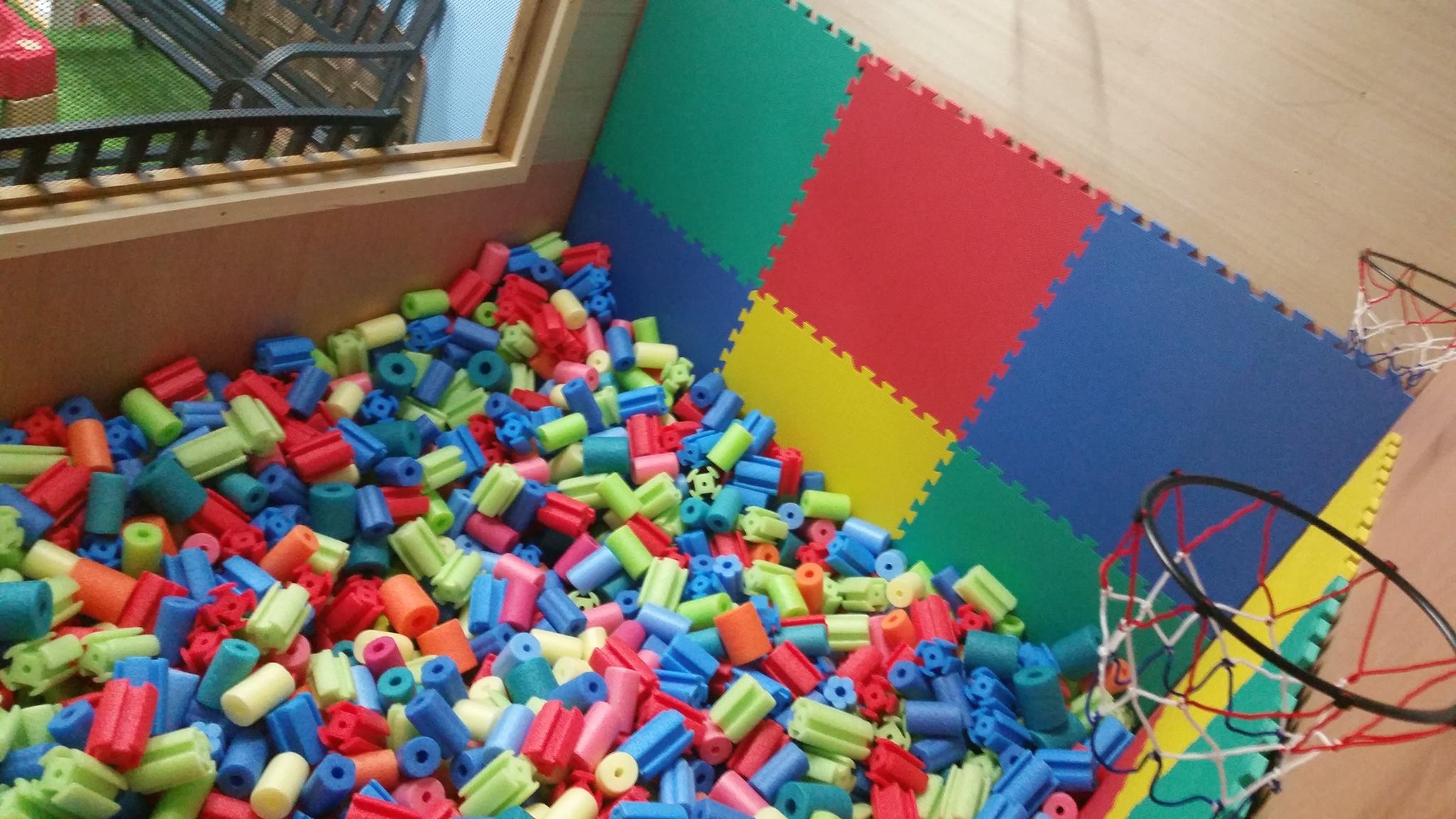 Our foam pit is a crowd pleaser. Kids and parents alike have tons of fun in there. Look for hidden basketballs and shoot hoops with your little monkey!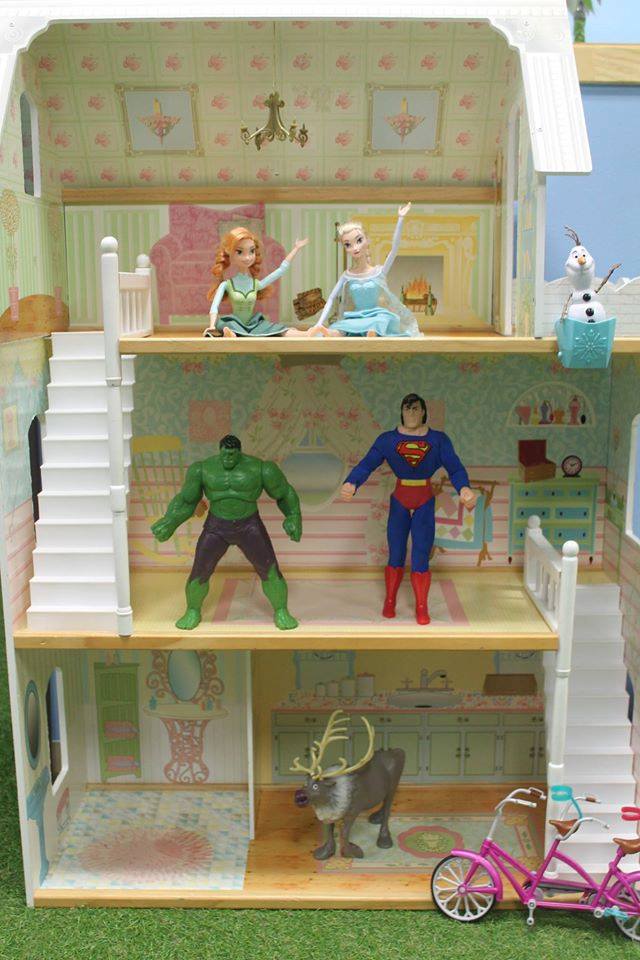 Our Doll House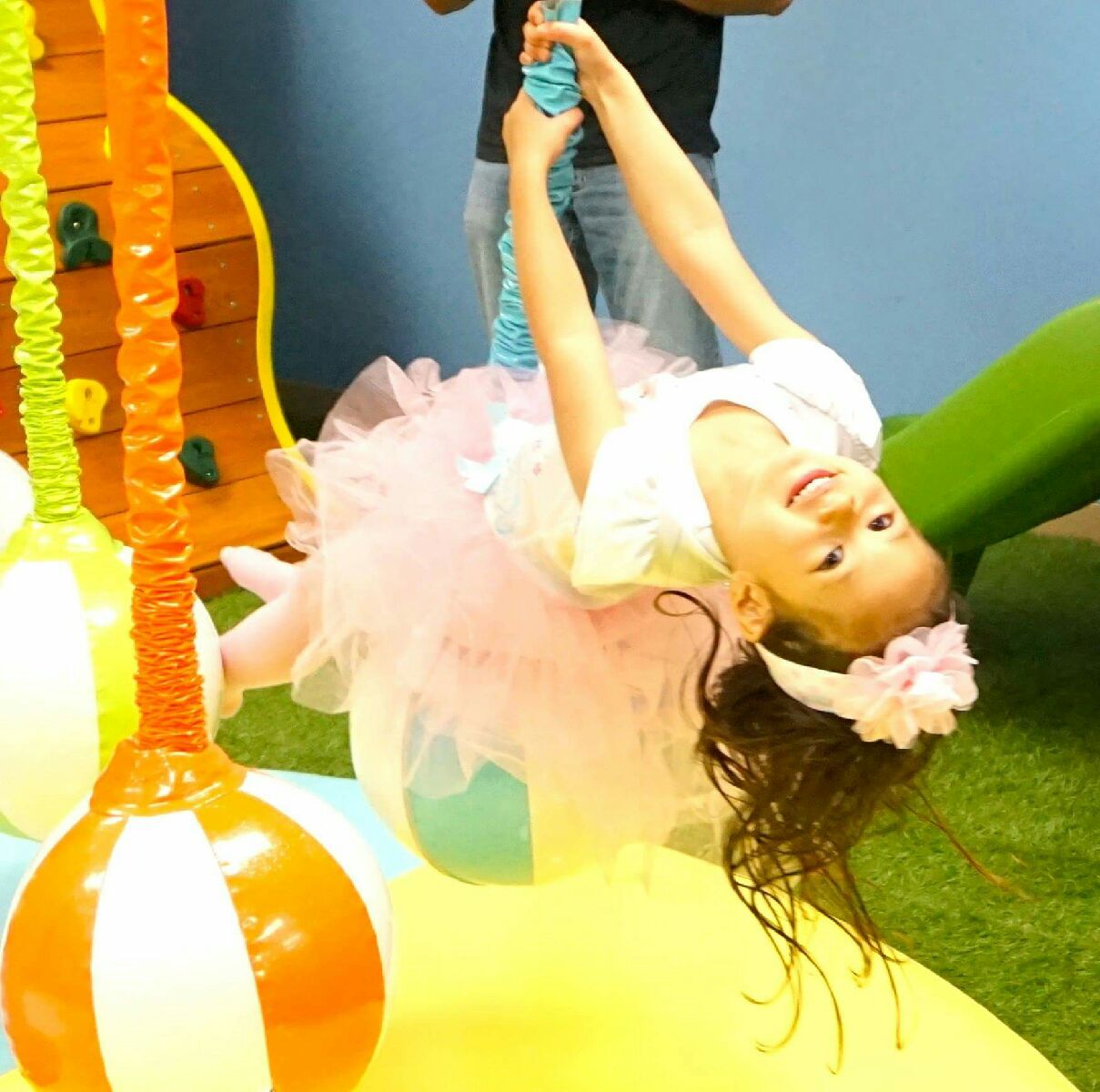 Monkeying around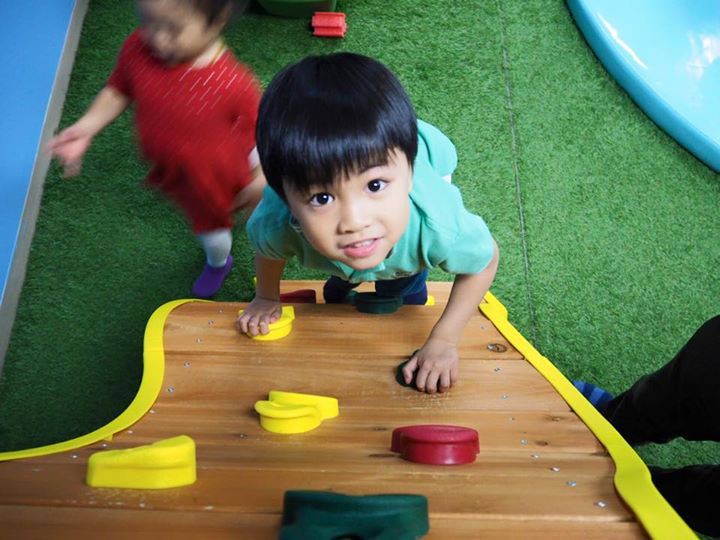 The Rock Climb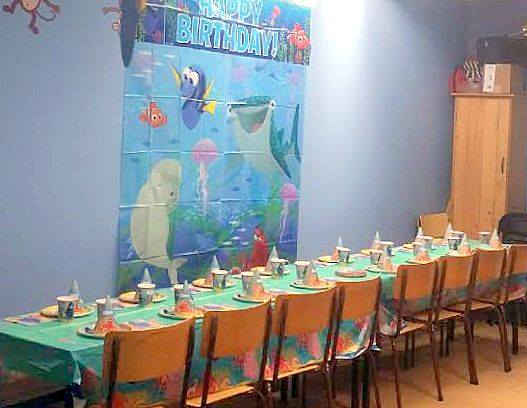 Monkey business is like a birthday party hall for young children. Our party package includes coloured table cloths, cups, plates, and napkins for up to 16 children. Additional children are only $5 each. Add any theme you like for an extra $50. This is a Finding Dory themed birthday setup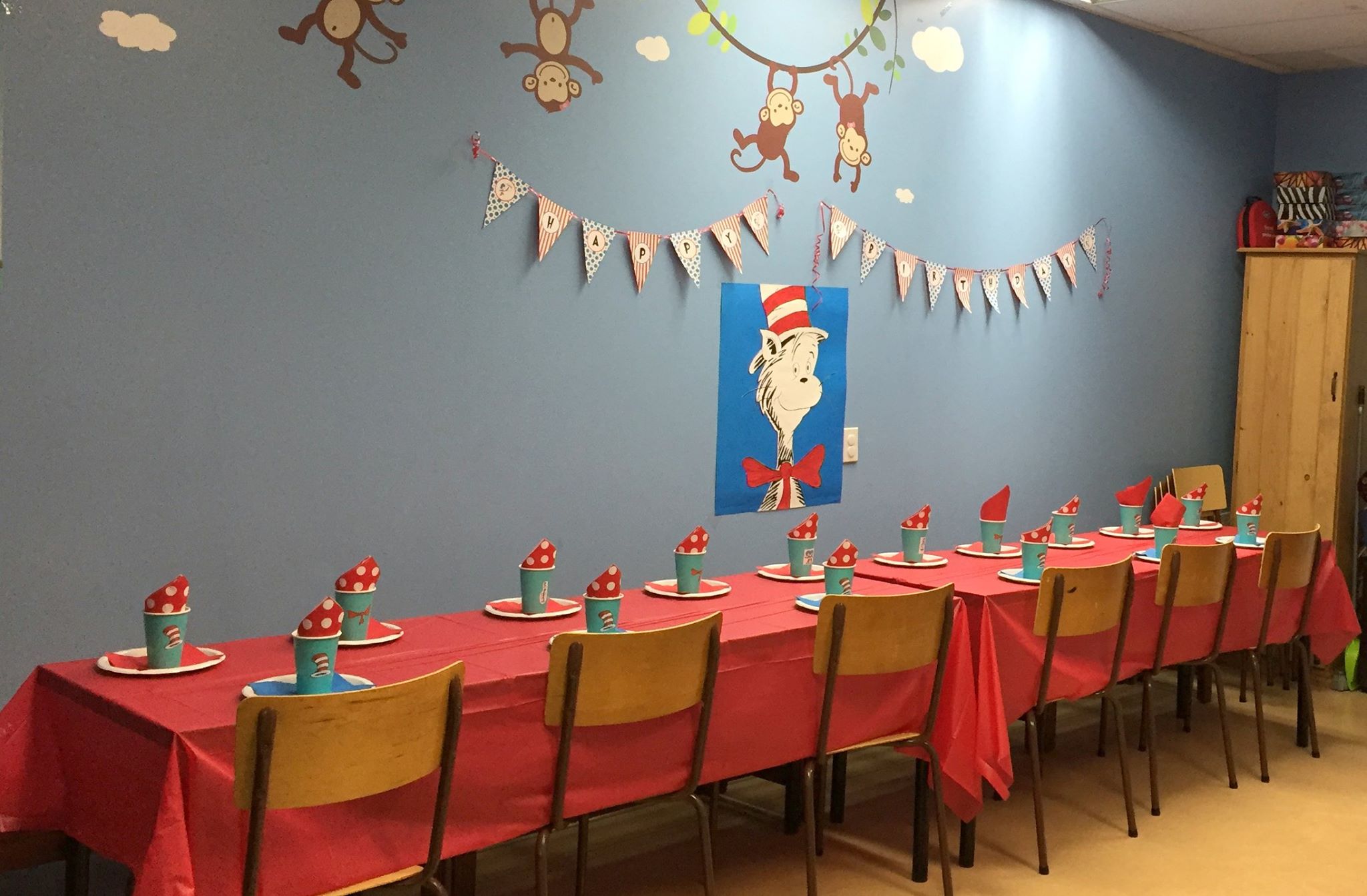 Here is a cat in the hat themed party set up. Our vendor did not have the required decorations so we crafted some ourselves. We will do anything for our valued guests! We love to be crafty!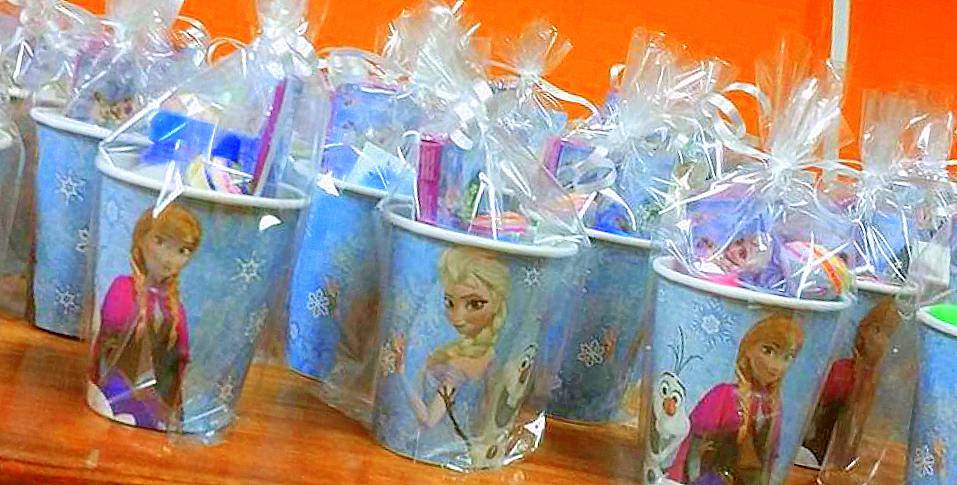 Our Themed loot cups are $4 each. They include various treats that little monkeys love such as candies, chocolates, toys, bubbles, and stickers.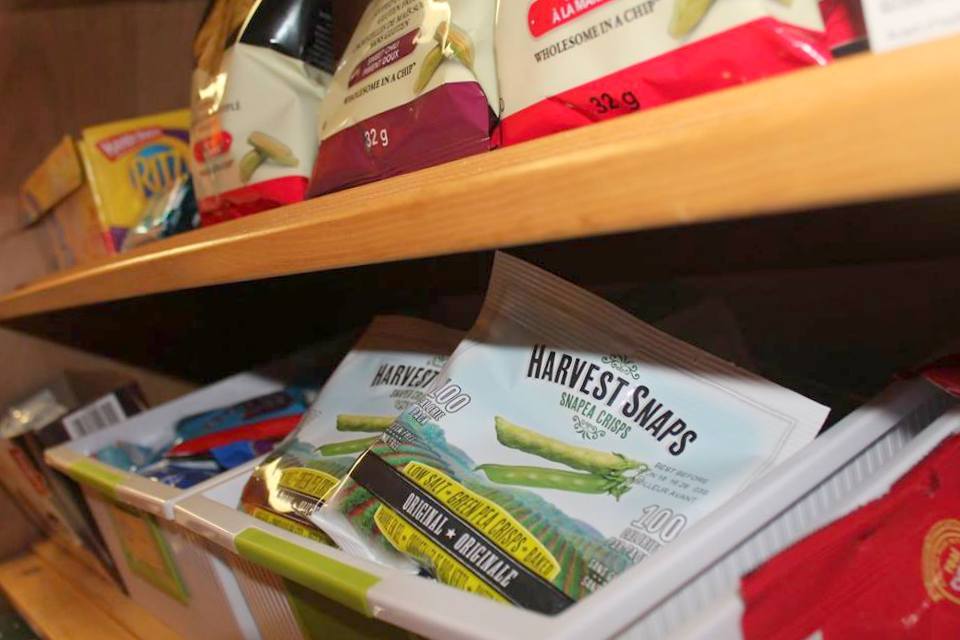 We sell all kinds of snacks, coffee, and tea for your convenience. Healthy and sometimes not so healthy...who are we to judge? You do you mamas and papas!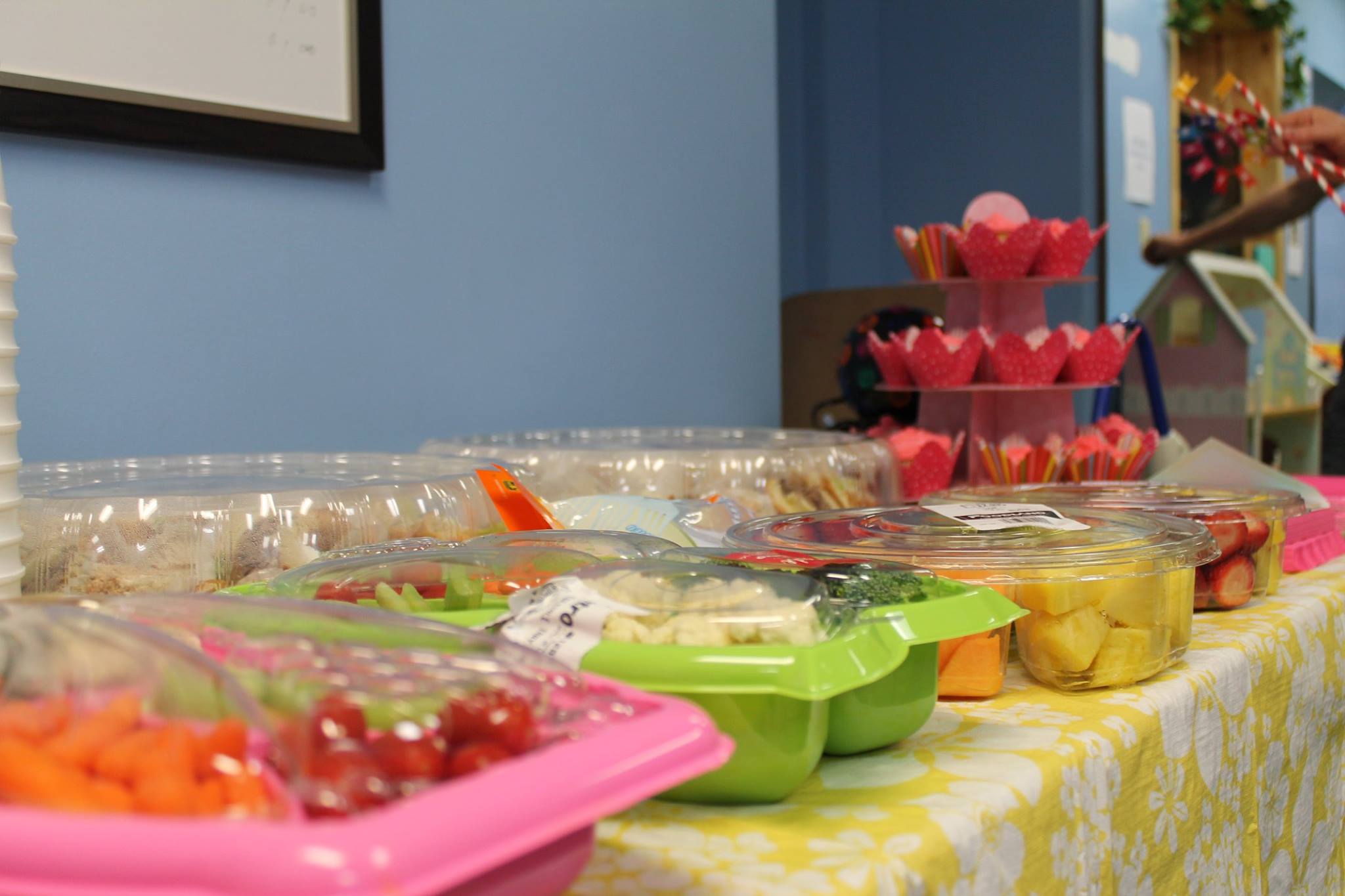 Feel free to bring your own food for your party or order pizza and have it delivered here. Please note we are a peanut aware facility, please do not bring foods containing nuts or nut products. Our party package includes unimited juice, coffee and tea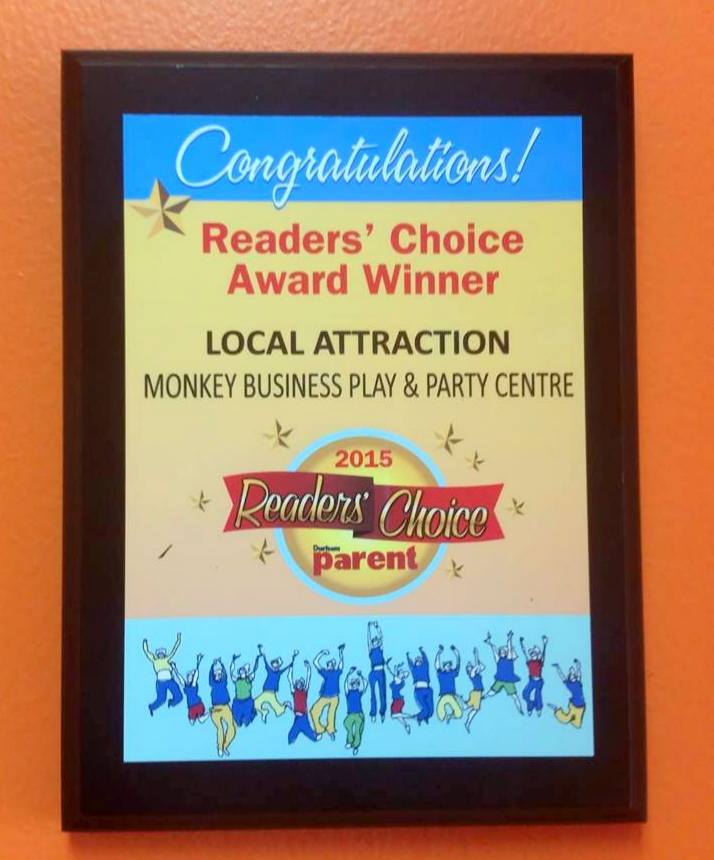 Thank you to everyone who voted for us