Monkey Business Staff joins the general public with the growing concerns over the spread of the Novel Coronavirus COVID-19.
We urge everyone to follow standard practices to avoid the transmission and exposure to the virus.
Frequently wash hands, sanitize hands. Keep your hand away from faces, noses and mouths. Cover all coughs and sneezes. If you must do so into your sleeve when possible. Do not share water bottles, drinks, straws or eating utensils, even with family members.
Remember the virus can survive outside the human body on surfaces, so wipe and disinfect regularly. Most importantly to help the spread of any virus, is limiting the point of contact. If you have or you are experiencing any symptoms that may include: coughs, fevers, shortness of breathe, body aches, chills or any other flu like symptons, please put a stop to your regular routine and seek care.
Avoid public interactions and spaces where you can spread the virus. If you or someone you know is ill as a result of any of these symptoms please see a medical provider ASAP and visit us at Monkey Business Indoor Play once you are feeling better.
WE ARE EAGERLY AWAITING YOUR RETURN .... BUT FOR NOW MONKEY BUSINESS WILL BE CLOSED UNTIL FURTHER NOTICE. PLEASE CONTINUE TO FOLLOW REGULATIONS ISSUED BY PUBLIC HEALTH ONTARIO AND FOLLOW US ON FACEBOOK FOR UPDATES
Thank you for voting us
"Favourite Local Family Venue"
Monkey Business Play & Party Centre specializes in the entertainment and development of younger children (0-6) and those with special needs.
Enjoy peace of mind knowing your child is playing within arm's reach in a FUN, clean and healthy environment.
Our jungle-themed setting focuses on learning through play with an emphasis on building motor skills and social skills.
Join in on the fun or unwind – enjoy a warm cup of coffee or tea while you watch your little monkeys "go bananas."
Drop in and explore Whitby's Toddler and Kindergarten indoor playground or reserve your private party with us today!
*Socks are required for Adults and Children..No exceptions!
MONKEY BUSINESS IS LOCATED IN WHITBY, ONTARIO
1121 Dundas St E, Unit B5
Whitby, ON L1N 2K4
(at the back of the plaza)
Open Mon-Fri 9:00am -5:00pm Sat and Sun 10:00am-4:00pm
Hours vary based on Party Bookings please check website for updates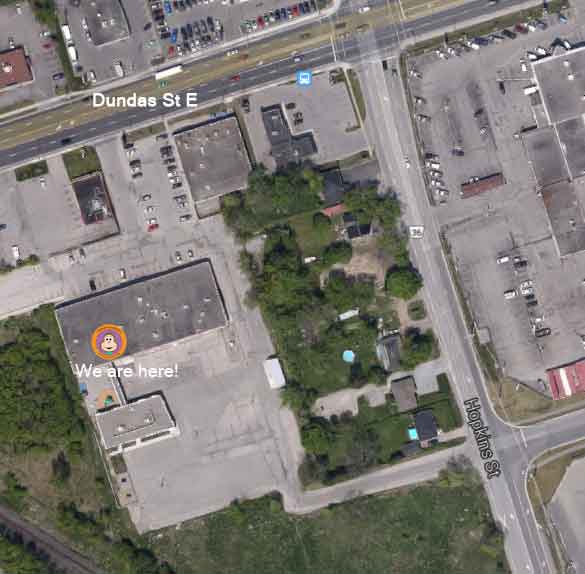 Reserve your spot for Parties and Events by calling us 2898001293
Sending us an email: This email address is being protected from spambots. You need JavaScript enabled to view it.
https://www.instagram.com/monkeybusinessplay/?hl=en
https://www.facebook.com/monkeybusinessplay/
Drop in and explore Whitby's Toddler indoor playground or reserve your private party with us today!